At Mark III Construction, we are on a mission to disrupt the traditional construction industry with manufacturing.
According to the Modular Building Institute, modular construction is "a process in which a building is constructed off-site, under controlled plant conditions, using the same materials and designing to the same codes and standards as conventionally built facilities, but in about half the time. Buildings are produced in 'modules' that when put together on site, reflect the identical design intent and specifications of the most sophisticated site-built facility—without compromise."
Standardize, Design, Manufacture
In one of our most recent projects, Mark III collaborated with Sutter Health (project owner) and Boulder Associates (architects) to create standardized templates for the common rooms housed within the two-story facility. In total, the facility houses 25 exam rooms, 7 restrooms, 3 treatment rooms, and 8 offices. 
Mark III's scope included the design and installation of all mechanical, electrical and plumbing, as well as manufactured interior non-load bearing MEP wall panels.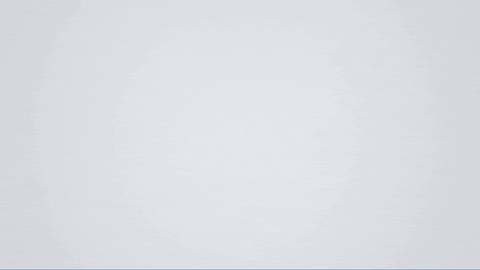 This example shows the typical exam room, office space, and unisex toilets for the aforementioned facility.
Blue – Exam rooms (36%*)

Orange – Office space (22%*)

Grey – Unisex toilets (5%*)
First, we compiled standardized cost-loaded templates, which we sent to our MEP Manufacturing Facility for production. Upon completion, we palletized the MEP panels by area of the building and shipped them in flat-packs to the building site for the final installation.
As a result of this approach, Mark III was able to beat the framing and in-wall utility schedule duration by 73%, installing all interior walls (including electrical, low voltage, and plumbing in-wall) for the 18K SF facility in just 8 days. Despite challenges surrounding the global pandemic, we were able to complete this fast-track project on schedule.
Benefits Of Prefabrication For Project Owners
Modular construction equals a streamlined process, which means the process becomes reliable and repeatable, resulting in compounded savings over time. The modules are prefabricated in a controlled environment with ongoing material and quality controls and without being influenced by external factors, such as bad weather conditions or job site congestion. As a result, the owner who has successfully standardized repeatable units, can use these design files on future jobs and  repeat the process across multiple projects. In other words, the owner is leveraging standardization, which increases the speed to market, thus projects become products. 
In fact, 90% of project managers reported increased schedule certainty with prefabrication (Prefabrication and Modular Construction 2020). Additionally, owners can easily replicate their brand identities to create buildings with the same look and feel for their occupants. 
State-Of-The-Art Production Facility
Embracing collaboration as a key for successful innovation allows our team to convert concepts into results. We are on a mission to save owners and contractors time and money by implementing a smarter process to build complex projects. Our state-of-the-art MEP Manufacturing Facility in Sacramento, CA, is the first of its kind in the region and houses five trades under one roof – electrical, HVAC, plumbing, process piping, and metal-stud framing.
Our facility covers 24K SF with 93 individual pieces of equipment and 3.7 acres for future expansion and growth. It serves as a hub for multi-trade manufacturing and allows our trade teams to create highly efficient prefabricated spools, parts, and assemblies, which reduces waste significantly. There are over 60 work cells strategically laid out to allow for seamless change-over between trades and tasks. According to the Modular Building Institute, construction and demolition waste are the single largest source of waste in the US, producing more than 135 million tons of debris each year. 
Are you ready to embrace prefabrication and modular construction?
Follow us on LinkedIn and stay up to date!
Did you miss part one of this three part series? Check out part one for an introduction to Mark III's standardize, design, manufacture process.
*Percentages calculated on "usable space" and exclude hallways, stairwells, and lobby space.